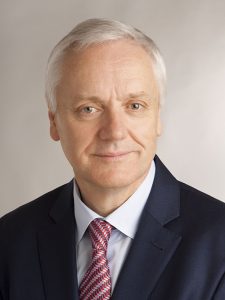 On 30th September the Board of Saint John of God Community Services "CS" served 12 months' notice to the Health Services Executive (HSE) of their intent to terminate the services agreement with the HSE. I am acutely aware of the distress and anxiety that this may cause to those who avail of the services and to our staff and volunteers. Despite attempts over many years to secure the funding necessary CS remains seriously underfunded and now has a deficit of over € 37.7m. This situation is simply not tolerable or sustainable. Our service users are being denied a proper standard of care.
The process of handing over the service will be challenging as it impacts the 8,000 individuals who avail of the services across over 300 locations, and our 3,000 staff and volunteers. We will however endeavour to minimise the disruption for all.
This is a very sad day for the family of Saint John of God in Ireland.  Our disability services date back almost 100 years. Those services have developed and evolved through the dedication and commitment of the Saint John of God Brothers and co-workers.  I hope that this regrettable action will ultimately result in sufficient sustainable funding being available to the disability and community mental health sectors throughout the country.
Conor McCarthy (Group CEO)