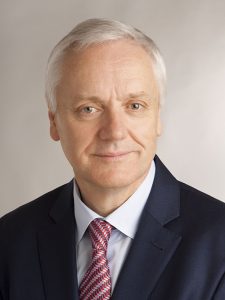 Celebrating 30 years of research
To celebrate the 30th Saint John of God Research Study and Evaluation Day our Research Foundation will host three online conferences.  Lesley O'Hara and her team have responded to the restrictions presented by the Covid pandemic by replacing the traditional one- day in-house conference with three on line conferences. The conferences, which will take place on the mornings of Tuesday 10th, 17th and 24th November, will focus on human rights and the centrality of the person in mental health and intellectual disability services.
The first of the series will shine a spotlight on the protection of human rights through the provision of mental health and intellectual disability services. Expert speakers will discuss the ethical and legal framework under which care is provided; the personal perspective of receiving care; and the challenges encountered as we try to provide a service in the context of a changing environment.
The second conference will explore the impact of global events on wellbeing – speakers will discuss evidence of the impact of COVID-19 on mental health. The final conference in this celebratory series will explore the evolution of mental health and intellectual disability services over the last 30 years.  Presenters will highlight some of the research which has changed the way in which services are provided.
Conor McCarthy (Group CEO)